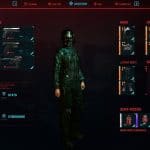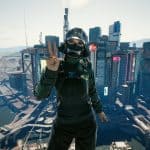 100 PER CENT FEM STREET V BEFORE NOCTURNE OP55N1 PERFECT FOR EXPANSIONS AND DLCS
---
Female Street Kid V 100 per cent save file before "Point of No Return". All collectables, iconics, cars, cyberware and yada yada yada check full description for details.
-Female V
-Street Kid
-Save before ''Point of No Return'' with all endings available
-Default V from 2018 demo (as close as it gets)
-Judy romance
-Got the ''good'' ending for all quests and gigs
-All side jobs done (except ''Fool on the Hill''. Read below if you wanna know why)
-All gigs done
-All NCPD gigs done (except for a couple in Badlands. Read below if you wanna know why)
-All recipes (that I could find/buy)
-All iconics (upgraded to legendary)
-All legendary sets (outfit sets scattered throughout the map)
-All cyberware (make sure to check the stuff V owns when you visit a ripper)
-Silverhand set (upgraded to legendary)
-57 attribute points (amount you would get in a single playthrough)
-80 perk points (thought this amount was reasonable if not feel free to use CET)
-10k crafting components of each type
-2,5mil eddies
-All cars
FOOL ON THE HILL
Last tarot scan requires you to initiate Nocturne OP55N1 so I left that out.
BADLANDS ''ONGOING CRIME'' JOBS
Left a couple of NCPD gigs east of the city to test confirmed upcoming DLCs or features/patches/changes.
PROS
-Great for upcoming DLCs and Expansions
-Easy tool to test all endings
-Easy tool to test patches
CONS
-Nothing left to do lol