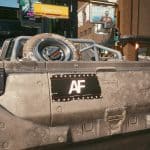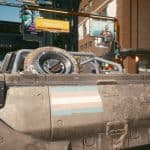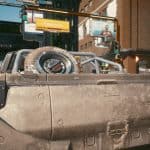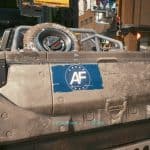 Remove or Change Claire's Flag
---
Mod to remove or change the immersion breaking "Transgender Pride" – Flag from "the Beast" car you get, after the completing the "The Beast In Me" – Quest.
Have the option to either remove the flag completely, or replace it with the Logo of the popular "America First" Show.

Good reasons for using this mod:
Game-Logic:
-Transgenderism makes not much sense in a setting in which medical technology is so advanced that a back-alley doctor could perform the necessary procedure in an afternoon, making the transitioning phase irrelevant.
Immersion Breaking:
– No need for modern day politics.
– No interest / support for groups or individuals that identify with that flag.
– Because of the highly political nature of the "Transgender Pride" – Flag and it's support for a controversial real world groups, I think it's fair to give the player the choice to change it to any other group with different political leanings.

Installation:
Mod consists of 3 Files: basegame_No_Flag.archive removes the flag completely, the other 2 adds two different "America First" Flags with different designs.
Extract the .rar file, put ONE of the *.archive files of your choice inside these folders. If the "mod" folder doesn't exist, create it yourself.

Cyberpunk 1.20:
Cyberpunk 2077\archive\pc\mod
Older CP77 versions (Tested):
Cyberpunk 2077\archive\pc\patch