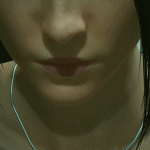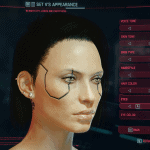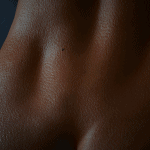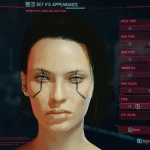 4k Complexion and Body for Female V
---
This is a mod I'm working on – so, have in mind that this still is a WIP. The main objective is to give female V a higher resolution face, and body. I'm no expert, I'm more of a player than a modder. But still, from time to time I do these mods in games I play, mostly for myself, but since I got requests on them I'm sharing it.
There are two files of each. Two complexions. One with eyebrows in its texture and one with no eyebrows. Two Bodies. One with some Abs and one with no abs. Install only one of each.
The Complexions changes the Skin type 1
Installation
Use Vortex or Extract the .7z and put the .archive files inside these folders. If the "patch" folder doesn't exist, create it yourself!
Steam:\SteamLibrary\steamapps\common\Cyberpunk 2077\archive\pc\patch
GOG:\GOGLibrary\Games\Cyberpunk 2077\archive\pc\patch
Epic:\EpicLibrary\Cyberpunk 2077\archive\pc\patch
Only use one Complexion and one body.
Compatibility
This may not be compatible with any other complexion or body texture. To make sure there's no issue it's highly recommended to remove any other mods that touch complexions or body textures (the one you choose) before installing.
Issues.
You may notice seams on the body (I'm still trying to fix it, but so far I can't do better than what I've done), and the Vagina isn't perfectly done. (But far better than the vanilla one, thanks to woodbricks and his NPCs Gone Wild . None of these can be fully fixed until we get better body meshes.
Recommended
Alternative Character Lighting – All my Screenshots and my mods are worked with this installed. So, it's almost a must-have to get similar results.
Forced Sharpening Removal – Same as ACL. I only play with Nvidia sharpening since I can control it.
Credits
woodbricks for allowing me to use part of his amazing mod NPCs Gone Wild
Kala For the tutorials that saved my ass when I started this.
Pantariste for helping me uncover how to allow higher resolution textures in the game.
Also special thanks to Rfuzzo for the CP2077 tools and the modding discord server
Final Notes
1 – I don't take requests. And I will keep updating as I keep progressing and improving it.
2 – If this mod isn't for your tastes in some way or another, just leave and don't comment, you'll be blocked from all my files, forever.
3 – I don't and will not have any time soon any RTX graphic cards, So I don't know how RTX lighting will affect these textures, In theory, and tests I've seen on discord, it shouldn't be a bad thing. But just in case I'll let this info here.
Also, English is not my first language, so if there are any mistakes, sorry for it.