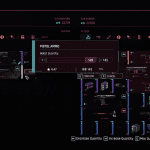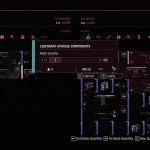 Adaptive Sliders
---
Sets items sliders to max by default for Drop, Stash and Sell actions.
Requirements:
redscript
I found out I really wished that I didn't have to click to set sliders to their maximum value when I tried to drop, stash or sell a stack of items.
This mod just does that.
It set the default value of inventory transaction sliders to the maximum value when you try to drop a stack of item, or put them into V's stash, or sell them.
And it keeps the sliders sliders to 1 by default for every else.
A very simple mod but now I have it, I can't imagine playing without it.
Installation
Simply drop the content of the file in your "
It should look like this:
r6\scripts\ImmersionPatch\adaptiveSliders.reds