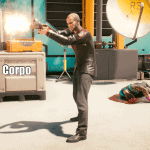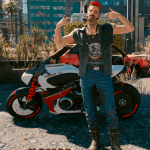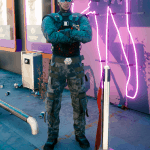 After Heist Save Games
---
Tired of doing the intro quest repeatedly?
Here are three save games. One for Each Class.
All Male characters on Very Hard.
Corpo and Nomad have V's starter equipment turned into legendary. Street kid's starter threads looks like crap
so I imported a few cheap things and turned them Legendary.
Each Save is after The Heist, right after you wake up with Johnny in your head and take the pills in V's apartment.
Jackie was sent to his Mom, cause that is what you do with your Choomba.
Only cheats used are "Convert equipped weapons and clothing to legendary" by ArsenicTouch and 60k Eddies in funds.
Only quests done is Main and picking up the "Ping" from T-Bug's friend. Also picked up
the Legendary Gold-Tipped Manganese Steel Solo Boots Since they are next door to the ping.
Each save has Armadillo and Crush Blueprints.
Only a few Attributes (2) and Perk points (6) have been used.