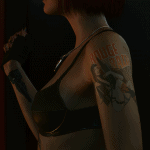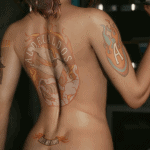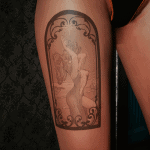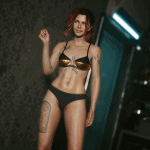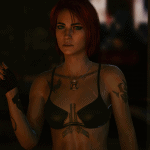 Aldecaldos Tattoo Set
---
This is a custom Aldecaldos tattoo set, a request for aDwarfLegion, that replaces body tattoo 5.
The tattoo on the thigh is a re-drawing of The Star tarot card in game. Drawn by yours truly, and shaded by the lovely LyricaBewtiful on discord.
If you want to learn how to do this yourself, click the link below to check out Night City Tattoos!
If you can't be arsed to do it yourself, I'd love to get some practice in, so feel free to slap some requests in the comments!
(Please keep in mind, that we are quite limited right now in terms of what we are able to do with modding until better tools are released.)

INSTALL
Simply drag the .archive file into your Cyberpunk 2077\archive\pc\patch folder, et voila!
If you do not have a patch folder, you need to make one there.
UNINSTALL
Just delete the file from the folder, and that's it!