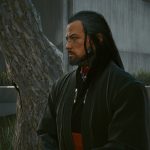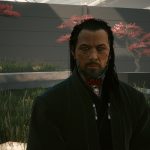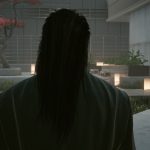 Arasaka Open Hair – Takemura Goro
---
Arasaka's department for public relations presents: open hair for Takemura-san.
This mod is based on soriyumi's edit of Meredith's hair mesh, brushed to look less wind-tousled, and fixed for Takemura-san.
It wouldn't have been possible without the help of wingdeer.
It does not have physics and I don't plan on adding any.