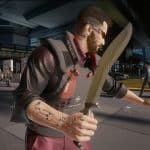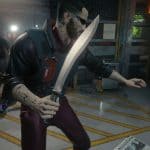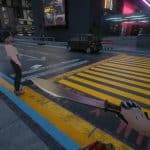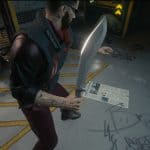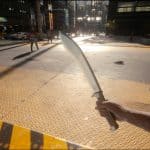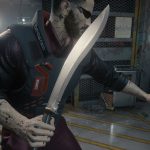 Better Kukri Custom Model
---
This is a brand new scratch made mesh replacer for the existing kukri ingame which to what it looks like to me is a placeholder, it was quite jarring when I first played through the game when I saw it since all its blade smoothing groups where broken and it had very low detail in general, so I decided to make this new one to replace it and hopefully fit in a bit better with the other weapons.
The mesh was made with cyberpunks asset system in mind so a lot of the detail relies on actual geometric normals which isn't my preferred route and is my first time doing something like that since I'm used to more traditional baking and texturing workflows. I also had to reuse mask files from another weapon due to current modding limitations but still all in all I'm happy with the results and it's way better then the original.

Installation:
Drag and drop the archive folder into the Cyberpunk 2077 directory or use Vortex to install it.

Tools used:
– 3ds Max
– Noesis
– CP77 Tools by the Wolvenkit team
– CP77mesh Noesis plugin by alphaZomega
Credits:
Assets
-Mesh and Implementation – TheFriedturkey