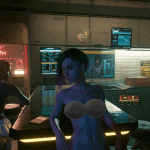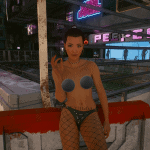 Big Nips for Female NPCs
---
This mod brings you what you were waiting for (?) The good ol' big nips for your NPCs.
The idea is to give the same big nipples from V now to various citizens and some main npcs.
This is my first mod uploaded here so give me a chance to understand how to made it compatible with vortex.
WIP:
– Different sizes.
– Different skin colours.
– Nips and low butterfly overhaul (if you know what I mean).
As we say in Argentina: "Tremendos patys"