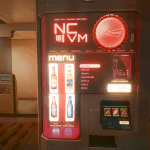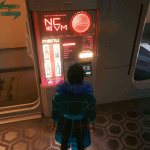 Blade Runner series V's Bud Vending machine
---
Changes the appearance of V's apartment vending machine to vend Budweiser. I used photoshop to add shade to the textures so they are not over bright.
Unzip the file and place it in your patch directory.
To remove just delete the file.
Hope you enjoy and watch this space for more Blade runner inspired modes for cyberpunk 2077.