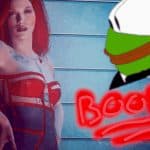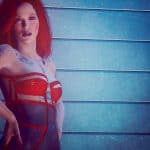 Breast Jiggle Physics for female V – WIP early version
---
More physics for V. It doesn't really add anything, just tweaks the values. I'm posting it because it kinda works, and I totally lost interest in exploring this subject any further for now.
Works with body mods like spawn0's. Works with body retextures.
Issues:
1. Only works for tpp model (AMM swaps, inventory screen) and not for the rest (fpp, tpp camera mod, photomode)
2. May interfere with npc dangles (sex scenes, Sandra Dorsett scene) – apparently applies the jiggle to some npcs, idk if that's a flaw or not 😀
3. Probably more I'm unaware of
Installation:
Extract the .7z and put the contents into the main game folder.
Default game folder location for:
Steam:
C:\Program Files (x86)\Steam\steamapps\common\Cyberpunk 2077
Epic:
C:\Program Files\Epic Games\Cyberpunk 2077
Gog:
C:\Program Files (x86)\GOG Galaxy\Games\Cyberpunk 2077