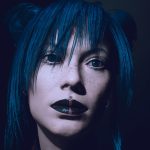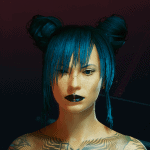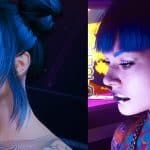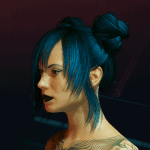 Clouds Receptionist Character Preset
---
This character preset is an attempt to replicate the looks of Clouds Receptionist NPC from the mission "Automatic Love". It does NOT look exactly as her. But I tried a lot of combinations and made this preset which I believe it's the closest possible.
Savegame install: place "ManualSave-5" folder at C:/Users/USERNAME/Saved Games/CD Projekt Red/Cyberpunk 2077/
Known issues:
Skin is not as smooth as hers – Nothing I can do about that now, V skin will always be rough, at least until someone make a skin texture mod.
Hair is not exactly the same – Nothing I can do about that until some modder brings the exact hairstyle to character creation.
Eyes are not so big and round – Nothing I can do about that. I tried my best.
Earrings do not match – Again, impossible to replicate without proper CC mods.
Savegame information:
Life path: Corpo
Recommended class: Netrunner
Difficulty: Hard
Character creation preset if you want to replicate (alternatives can be less precise):
Voice: Female
Skintone: 02
Skin type: 04
Hairstyle: 26
Hair color: 09
Eyes: 02 (Alternatives: 07, 10, 12)
Eye color: 02 (Alternative: 06)
Eyebrows: 08 (Alternative: 07)
Eyebrow color: 03
Nose: 02
Mouth: 04 (Alternatives: 06, 07)
Jaw: 20 (Alternative: 03)
Ears: 05 (Alternative: 12)
Cybernetics: None
Facial scars: None
Facial tattoo: None
Piercings: 11 (Alternative: 12)
Piercing color: 02
Teeth: 00
Eye makeup: 01
Eye makeup color: 08
Lip makeup: 05
Lip makeup color: 01
Cheek makeup: 04
Cheek makeup color: 02
Blemishes: 03
Blemishes color: 05
Nails: Long
Nail color: 14
Bra size: Any
Nipples: Any
Body tatoo: 04
Body scars: None
Genitalia: Any
Pubic hair style: Any