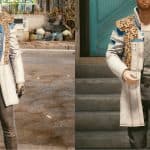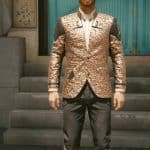 Cyber Fashion
---
Images and console ID's for all clothes that can be found in the world or at clothing stores. NOT including iconic/unique/legendary/quest clothing.
We all know that the TRUE endgame is fashion, but finding a specific clothing item using console commands can be quite annoying because there's a lot of stuff to look through and the ID's are pretty generic, SOOO I've taken the time to take a screenshot of every clothing item that I could find using console commands and tried to organize all items into different image folders.
Does NOT include iconic/unique/legendary/quest items since those are much easier to find due to their unique ID's and the fact
that there's only one of each of those items. It's the common clothes that can be found in the world and the clothing stores that have very generic ID's that make them hard to find so that's why only those are included here.
Image name = Console ID for that item.
So just download the archive and extract it and look through the images to find what you're looking for and you now have an ID for the item if you wanna use the console to spawn it and enjoy all that sweet fashion.
This isn't really a mod per se since it doesn't make any changes to your game, just consider it a resource