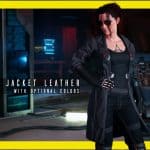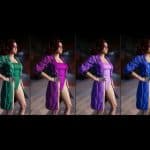 Evelyn Jacket Leather with Optional Colors
---
Changes the material of Evelyn's Jacket for V and adds optional Colors.
ITEM CODE:
Game.AddToInventory("Items.Coat_04_old_02",1)
Installation Instructions:
[ONLY USE ONE VARIANT AT A TIME]
1. Download Required mod and install it.
2. Pick a color variant from the .rar
3. Now Extract the color variant into *:\GOG\Cyberpunk 2077\archive\pc\mod
3. Create the mod folder if you don't have one.