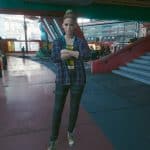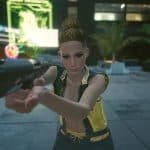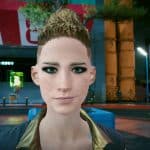 Faye (Female V Preset)
---
Faye is a corporative girl which -you know what happened-.
Started as a "saint" and teetotal but ambitious girl, her new life and her new little friend Johnny made her as hard as a rock and as unstoppable as a avalanche. She's slowly turning into the worst kind of truck driver… but with style.
She's not a big fan of Cyberware, but she had to make a virtue of necessity to survive in the hard world of Night City.
Hope you like this preset
If you don't know how to install it… you need Project CyberCAT-SimpleGUI – https://www.cyberpunk2077mod.com/save-editor-project-cybercat-simplegui/. Once you edit your savegame, you can select a preset that replaces your current appearance.
WARNING: Editing your savegame is very dangerous, so make sure you have a close savegame to recover in case something goes wrong. Or do a backup if you know how to do it!