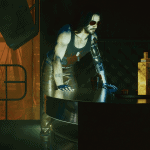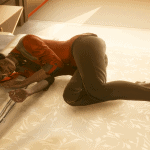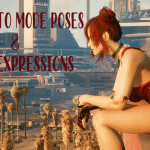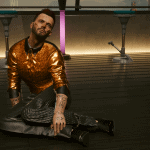 Ferret's poses and expressions of Night City
---
Ayy, here's some info about my mods:
– The poses all work for fem V and male V and some work very limited also for player Johnny.
– The poses are taken from male and female animations, so some poses might make fem V wide and break her feet and others will squish male V or Johnny. There might be clipping in some poses too.
– The custom photo mode pose mods replace the idle photo mode poses. This means you won't be able to use the vanilla idle photo mode poses when you have one of my pose mods installed.
– The custom expession mods replace the AMM expressions. You won't be able to use the vanilla AMM expressions when you have one of my expression mods installed. The "surprise to sex" mod is the only one who keeps the vanilla AMM expressions and just replaces the surprise expression there.
– Some expression/pose mods include more options than others, please just switch through the options and look what works and what doesn't. Some mods have poses double. The pics give you a preview of what is included in which mod.
– You can only have one expression mod and one pose mod installed at the same time. The mods will also clash with other mods that replace Photo Mode poses or AMM expressions.
– V or Johnny will float in the air when using the poses. You will need AMM to position them right.
– Since I didn't plan to actually publish those mods they are pretty messy. And yes, I know the names are weird. But hey, the mods are still great for some nice pics in my opinion. Just have fun!
– Also important: I DO NOT TAKE REQUESTS.
How to install and use:
1. Download the pose/expression pack you want, unpack it and drop the archive file in your mod folder.
2. For the Photo Mode poses just open Photo Mode and choose the pose you want.
3. In most cases V or Johnny will be floating, so you'll need to use AMM to position your character or Johnny. (You find the tool to position characters in the tools section of AMM)
4. For the expressions you need AMM too. Look at the character whose expression you wanna change and choose an expression in AMM's tools section. Please note that not all expressions will work. Please just try out what works and what doesn't.