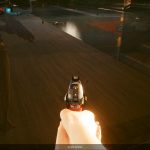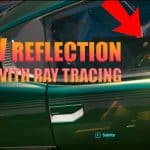 full ray tracing including V
---
Mod that includes V in ray tracing, so you can see yourself reflected in the surfaces of the game. With this option we will no longer feel like a vampire when passing in front of a mirror!
Add a line of code that unlocks the option for our character to also reflect when turning on ray traced surface reflections.
Important! The reflection is not perfect, we can see the character without a head or with a dark face, or see strange deformations when watching the animation when using a weapon. Which is why the CD project team had to decide to remove V from Ray tracing in the base game.
Unzip and paste folder here:
( Program Files (x86)\Steam\steamapps\common\Cyberpunk 2077 )
or
game directory where you have it installed, specifically in the ENGINE folder
to erase it:
search in the folder engine>config>base and delete the "otheroptions.ini" file