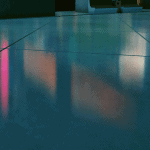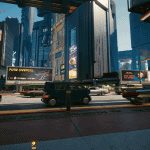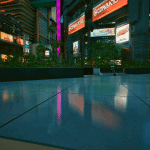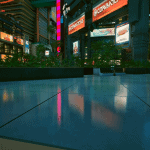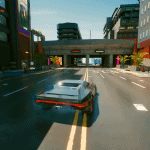 Grainy SSR Begone
---
This mod attempts to fix the crappy screen space reflection grain (or noise) when using lower quality SSR settings because not everyone has an RTX GPU with DLSS and neither afford the pshyco settings because it tanks the FPS. This mod is performance friendly and costs 1 FPS on most PCs.
The denoise fx works fine with Low quality SSR as well.
Included an optional Recolor mod based on an 80s Cyberpunk-ish color scheme while keeping the vanilla feel. Recommended to turn the in-game gamma down to 1.05. Negligible performance impact.
THIS MOD IS A RESHADE PRESET AND REQUIRES RESHADE TO BE INSTALLED.
FEEL FREE TO EXPERIMENT WITH THE RESHADE SETTINGS TO SUIT YOUR TASTES AND GET HIGER OR LOWER DENOISE EFFECT.