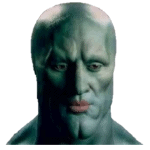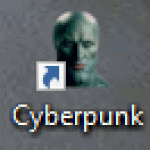 Handsome Squidward Desktop shortcut icon replacer
---
An handsome squidward icon to replace Cyberpunk's boring default shortcun icon. Have fun. Don't forget to endorse if you like it.
To "Install", you need to install Cyber engine tweaks and then…. nah just kidding, do the following:
1. Download this and extract manually wherever you want
2. right click on your Cyberpunk desktop shortcut and select "properties"
3. Click on the "Shortcut" tab
4. At the bottom, click on "Change Icon"
5. Go and find the .ico file and select it.
6. Click apply and enjoy!
Version 1.0: Handsome squidward
Credit to "WoodmanFLG" on twitter for the original squidward character creation meme!