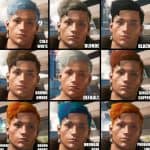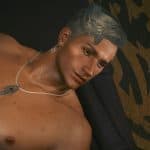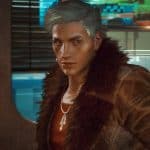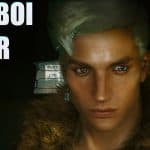 Hot Boi River – Alternate Appearance Overhaul
---
DESIGN
Used Robert Rainwater / Dr Chrome as a base for the head mesh.
Design-wise wanted him to have asymmetrical aspects (Hair / Eye color) to go with his original design – Cyberware hand / Earring / Eye thingy only on one side.
Instead of his Cyberware eye patch I thought it'd be cool to have one of his eye Cybernetic instead since that's technology available in the game's universe.
Custom face and eye textures that doesn't replace other NPC's! Custom (kinda badly made) hair as well.
[EDIT] Race has been brought up by certain people, understand that I wasn't aware he's Native American or was thinking of race at all. This is just a mod and is not officially what this character looks like. This is an alternative appearance mod that I made for myself and sharing with others who would be more attracted to him looking like this. I wasn't going for a specific race either but more anime-like / Final Fantasy vibes kinda appearance. I'm also a POC person so I understand the importance for representation and could understand how this would offend someone looking through that lens and if so, just don't download it.