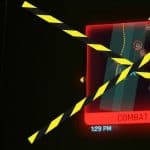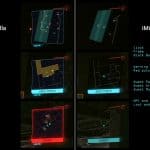 Immersive Minimap
---
Removes elements from the minimap (enemies, loot, quest, alarm, clock, frame, background, etc.)
Make your minimap digestible.
Removes elements from the minimap:
Clock
Frame
Black Background
Warning color
Red pulsation
Quest Path
Quest Area
Quest Marker
NPC and Enemies
Loot and Access Points
! The mod includes several files. Use only one of them.
Install
Unpack the archive and place archive file into the "patch" folder situated to
…\Cyberpunk 2077\archive\pc\patch
Mods for true immersive:
! Non-Hideable Hud Removal (All Hud Markers Removed )
! Mute the sound
Compatibility
! The mod conflicts with the Better Minimap, as it changes the same files.