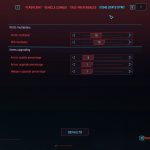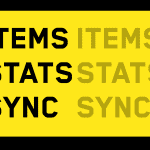 Items Stats Sync (with player level)
---
Simple mod that's syncing items stats like armor and DPS to the players level. Also covers upgrading items and supports native settings.
Requirements:
Cyber Engine Tweaks
Native Settings UI
One of the few things I have not liked in Cyberpunk was looter shooter equipment mechanics in a single player game. You couldn't enjoy that new, maybe even iconic, item for more than few levels, bc after that simple trash had better stats. But no more!
What's the fuss about:
Mod makes all clothing and weapons scale theirs stats to the player level, simple as that.
Makes clothing armor slightly dependent on an items quality.
Upgrading item doesn't change it's level, but instead adds small percentage bonuses (which are stacking).
Different values are configurable inside native settings menu.
No scripts running in the gameplay loop.
Should be safely removable.
Some clarification:
Weapons already have stats dependent on the quality, so I wanted clothing to be treated like that as well, especially as it's another reason for the player to buy and craft new stuff. There's also a random bonus ranging from 0 to 4% for new items replacing vanilla small differences in items levels.
Differences with other mods:
Main difference between this and other mods is implementation. Instead of adding scripts that run everytime V is leveling up or picking up new item Items Stats Sync modifies the basics of every item in TweakDB, so they scale to the player level. Sounds scary, but TweakDB changes are not permanent – you delete the mod like this one, launch game and it's like the mod was never installed. Also this means that items are synced everywhere and everytime – not just in the players eq, but also in the stash or in a shop.