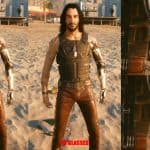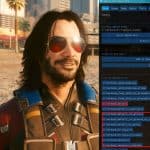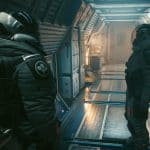 Johnny Silverhand Appearances (AMM Addon)
---
These are new appearances using AMM's Collaboration program, they do not replace existing appearances.
Default – AMM's Johnny lost his tactical vest appearances, well now they're back!
Spacesuit – With and without helmet. Now you literally CAN take him anywhere.
Diving Suit – With and without mask. I mean, isn't it just a spacesuit that exchanges flippers for climate control?
Installation:
https://www.cyberpunk2077mod.com/appearance-menu-mod-2/
Open the AMM_Collab_Johnny.rar file and drag the 'archive' folder into your Cyberpunk 2077 installation folder
Open any or all of the AMM_HT_Johnny_***.rar files you want to use and drag the 'bin' folders into your Cyberpunk 2077 installation folder
How to Use:
Launch the game
Use Appearance Menu Mod to spawn Johnny Silverhand
Make sure he's in the center of the screen and use the Scan tab to select the appearance of your choice!
Frolic with your bestie
Optional Files:
I have included .archive files that will replace all of Johnny's "as seen in nature" appearances so whenever he pops in to chat with you he will wear whatever gear you installed. These archives CAN be installed alongside the main files without issue, BUT only one of the optional files should be installed at a time.
Known Issues:
Not an issue as it was intentional, but keep in mind that this only adds appearances to AMM's Johnny spawn. If you want the Spacesuit or Diving Suit when Johnny spawns himself throughout your adventures in Night City, see the optional files mentioned above.