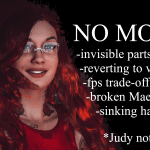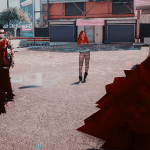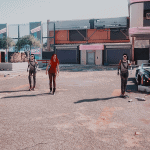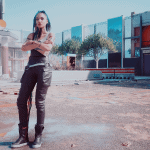 Judy Modding Essentials – Fixes
---
It is meant to be used together with mods replacing Judy clothes. If you're using mods such us Judy – Alternate Clothes by Seracen, you want this installed.
This mod does not edit Judy on its own!
It's just a set of fixes. You need other mods to change the appearance.
Installation:
Extract the .7z and put the contents into the main game folder.
Default game folder location for:
Steam:
C:\Program Files (x86)\Steam\steamapps\common\Cyberpunk 2077
Epic:
C:\Program Files\Epic Games\Cyberpunk 2077
Gog:
C:\Program Files (x86)\GOG Galaxy\Games\Cyberpunk 2077