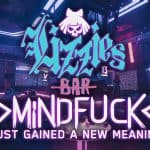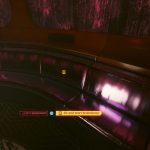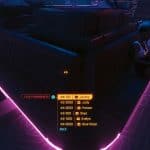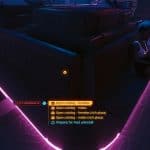 Lizzie's Braindances
---
Adds a menu to Lizzie's Bar with ability to select a braindance with known characters. The braindance will play the known scene with joytoy. There are the two scenes – the poor and rich location. You can select the location from the menu in main Lizzie's Bar room. The menu is divided into four categories: females, males, females in the rich location, males in the rich location.
Note: in the current beta stage of the mod there are available only few characters, more in upcoming updates.
Dev Note
Please take a note that this mod is still in beta version and bugs may appear. But in fact, during my testing I never noticed any crashes nor game breaking bugs. But still, you have been warned. Maybe try mod on separate save game.
Also, since it's beta, there aren't all options available and choices are pretty limited now.
Installation
– First download this mod and unzip to game folder
– Then get required mods if you don't have them
– Run the game
Usage
– To activate the mod, go to V's appartment
– Then go to Lizzie's Bar
– In the bar's main room there is a menu where you can select from four categories
– Once you select a performer, go to the box and start the BD
– The scene will play
– After the scene you can select another BD from the main room
Uninstall
– Go to Lizzie's Bar
– Select from the menu option "Prepare for mod uninstall"
– Exit the game and delete files "LizziesBDs.archive" and "LizziesBDs.archive.xl" from "archive\pc\mod" folder, and folder "LizziesBDs" from "r6\tweaks"
Settings
You can change prices as you want, just go to the folder "r6\tweaks\LizziesBDs" and open "Prices.yaml" in for example Notepad and change number values as you want.
Known issues
In some cases there is a NPC sitting on the place where player must sit down
Mods compatibility
This mod changes these files (ofc can be changed in future updates):
– no known conflicts