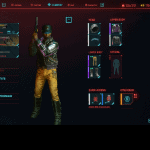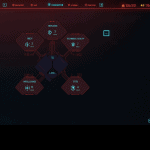 Male Corpo Netrunner – Pre-Heist Act 1
---
A save file for those who want to jump right into the action with all Act 1 activities cleared.
Extract and place the folder in %userprofile%\Saved Games\CD Projekt Red\Cyberpunk 2077
Notes
No exploits or cheats used. The save file wasn't edited.
All side jobs and open world activities leading up to the Heist are completed.
Level 15 (16 int, 7 tech, 4 cool, 3 reflexes and 3 body with 3 attribute points are free)
Build at level 12 can be found at here.
Vik has been repaid. You can buy cyberware from him like the projectile launcher.
Legendary Cyberdeck purchased. Some epic quickhacks crafted.
Iconic SMG Fenrir and Amadillo crafting spec acquired.
Other equipment sucks. I didn't go out and gather any legendary armor.
Plenty of eddies for buying cyberware and other equipment. $176,408 eddies
Choices
Talked to Frank during intro. You should get a side quest involving him later.
Met with Meredith and used infected cred chip. Did not screw her over. She should contact you later.
Saved Brick. Royce and Dum Dum are out of the picture.
Told Evelyn: I'll think it over with regards to Dex.