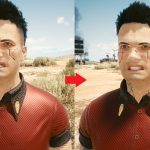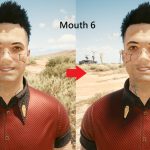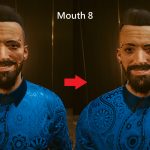 Male V Teeth Fix
---
Fixes Male V's beaver teeth in some mouth shapes.
If your V's teeth is fine or you like the position of it then you don't need to install this mod.
Did this mod for a friend, and it'll probably be useful to people that use specific mouth shapes.
The numbers of mouth shapes are the numbers in CyberCAT.
If you're using mouth 6, 8, 11 and 19 or you want the teeth to be higher, use the "Higher" version. Otherwise, use the normal version.
Most notable fixes are mouth 2, 10, 13, 16, 18, 20, 21.
How to install:
Put the folder into your cyberpunk install folder. The path should look something like this: \Steam\steamapps\common\Cyberpunk 2077
It only supports 1 archive file at a time so please replace when you want a different version.