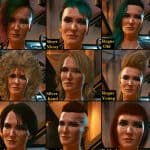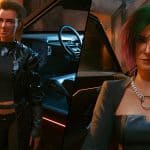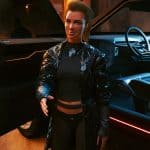 Meredith – Alternate Faces and Hair
---
Multiple hair/face options for Judy. Please see image gallery for details. Descriptions in the downloads section.
Installation:
PICK ONLY ONE FACE AND ONE HAIR OPTION.
Vortex Compatible (post Patch 1.2)
Otherwise: place desired .archive files into the folder: Cyberpunk 2077\archive\pc\mod
For simplicity in mod page organization, all face/hair style colors are archived together!!!
So if using Vortex, be sure to delete the unwanted options from your "MOD" directory.