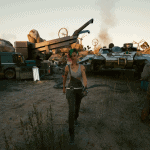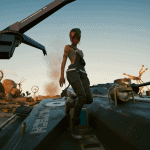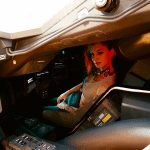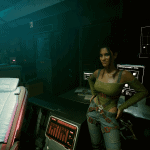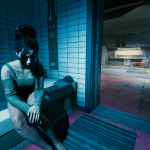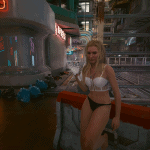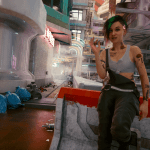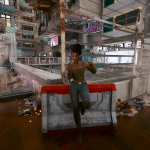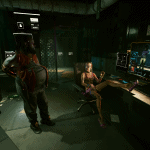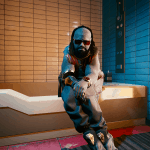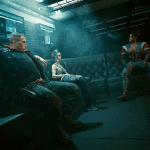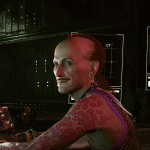 Model swapper – Judy – Panam – Alt – Joytoys
---
A simple mod that swaps some of the models, swapping other ones is possible as well, but not all will work properly until we get better modding tools.
Currently supported swaps:
Judy -> Panam
Panam -> Judy
Cheap fem joytoy -> Judy
Cheap fem joytoy -> Panam
Cheap fem joytoy -> Alt
Joytoys are a bit bugged atm (female v & panam's a known issue, will fix that tmr), as they can make nearby service workers turn invisible, will see if that's fixable for now or not yet. But if it bothers you, can always just remove the mod and return to original state. Main chars (judy & panam) swapping should work fine tho, aside from them having… Questionable outfits sometimes!
More might or might not come, depends if I'll have enough free time.
How to install:
Step 1: Download the wanted mod swapping .zip
Step 2: Unpack the .zip
Step 3: Go to "PATH TO CYBERPUNK\archive\pc\patch" (create patch folder if you have none), and copy paste the wanted, modded .archive file inside.
Step 4: Launch the game
How to uninstall:
Step 1: Delete the .archive from archive\pc\patch
How to manually swap a model (not going into details):
Use CP77Tools to extract gamedata archive, find base\characters\appearances\, and find both
A) the character you want to swap (.app file)
B) the character you want to swap to (.app file)
Rename the one you want to swap with the name of the one you want to swap to, hex edit the appearance names so they fit the original ones, and save the file (don't mess up the bytesize though). After that, put it in the "whatever\base\characters\appearances\PathToWhereYouFoundTheA).appFile" -> with CP77Tools do pack -p "PATH TO WHATEVERFOLDER\whatever", put that into patch folder of the game, and run.