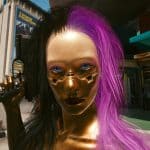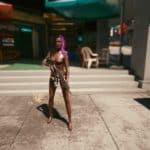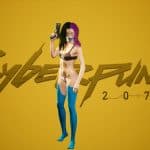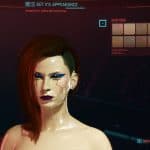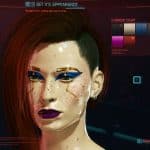 New Skin
---
This Changes all of Femme V's body parts into plastic skin versions with a few variants. Head and Body options are separate. Base version of the mod is always required, even when using any of the other skin variants.
Gorilla arms replacer is optional. Also replaces all red eyebrows with new cyberware eyebrows.
All makeup and face/body changes in the character creator still work as usual (but i would not recommend using any other nipples than variant 1 as they will overlap the plastic skin.
Required Archives
NewSkin_Base

Optional Archives
NewSkin_NeverNude_Dolls
NewSkin_StrongArms
NewSkin_StrongArms_Remove_Knuckles

To install:
Open the 7z file you downloaded. If you don't have software for this, i would recommend 7Zip.
Extract/Pase the "Base" .archive file to your patch folder. Can be done by drag and dropping the file from 7zip to the folder.
If you want to use the optional archives like Gorilla Arms replacer, new skin versions etc, extract the .archive files you want to use here too.
Default game location for steam is C:\program files (x86)\steam\steamapps\common\Cyberpunk 2077\