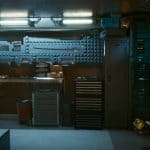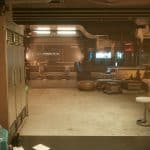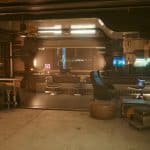 Nomad Gearhead Apartment
---
A hardwired, grungy flophouse for V!
NSTALL UPDATE
To make these apartments really shine I needed to fish up some new assets, so for now when you download the rar file you'll also get a lua file and an archive file. You MUST install these in the proper directories to make the new nomad apartments work. This is temporary and ideally you won't need these new files once AMM is updated with the props I used. Also, you only need to install these files once (don't put three of them in if you download all three nomad apartments; one lua and one archive is all you need).
Put the LUA file (proxima_propshop_updated.lua) in this path:
Cyberpunk2077\bin\x64\plugins\cyber_engine_tweaks\mods\AppearanceMenuMod\Collabs\CUSTOM PROPS
Put the ARCHIVE file (proximas_prop_shop.archive) in this path:
Cyberpunk2077\archive\pc\MOD
Also make sure you've fully updated your AMM, or you may get crashes.