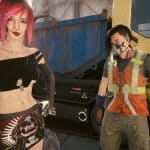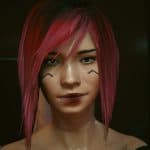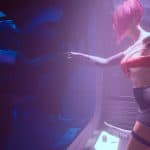 Punk Female V Feat. custom skin by Zosoab
---
Just a preset I whipped up that ended up looking pretty good.
I put together this preset for when I was testing my new CYBERARM MOD along with Zosoab's HighPoly Body and she ended up looking pretty good.
If you agree, Endorsements are appreciated!
INSTALLATION:
Download and install the requirement files labeled as "necessary" along with whatever requirements they list on their own pages.
Unzip the 7z folder and copy/paste the ARCHIVE file (the skin) in your mod folder (filepath\Cyberpunk 2077\archive\pc\mod)
then put the PRESET file somewhere around where your game files are saved (C:\Users\you\Saved Games\CD Projekt Red) and load it from the save editor's appearance menu. Remember to save your changes to the save file, otherwise your changes won't save! 😉
If you'd prefer to use your own skin, just don't use the .archive file
Note: the custom skin tone is set to #02 so it will NOT affect NPCs
UNINSTALLATION:
Remove the archive file from your mod folder and select a different preset in save editor.