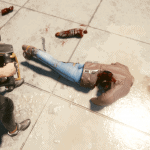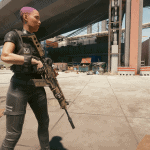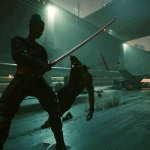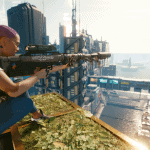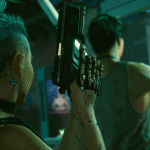 Realistic Combat Overhaul – BETA
---
BEFORE WE START:
This mod makes big changes to your save. so BACK THEM UP. in fact – BACK UP YOUR SAVES REGULARLY ANYWAY.
ALSO – (NOTE – THIS ONLY WORKS ON THE VERY HARD DIFFICULTY)
Now that's out of the way.
THE REASON YOU'RE HERE.
If you're like me you think a 12 gauge buckshot to the chest should put someone to sleep. You think an AR round to the dome should shut them off. You think a mag of SMG to the mid section should send the packing. You think a grenade should turn them to fairy dust.
If you're like me when you shoot someone you want them to die, and if you're like me you also think you should die if being shot.
That's right, this isn't just a "people die easier" mod. because if youre high enough level that is the case anyway, and you're basically invincible (the RPG curse).
So what I've done is limited EVERYONE (besides bosses and some other baddies) health to 100. Your health, their health, everyone's health (besides the bosses).
WHAT DOES THAT MEAN?
That means when you get into a firefight, you might die very easily, so you better invest in some good armor and play smart.
That means your enemies might die very easily. But they might not. there are some bad dudes out there with some big guns and they might have more cyberware than you, they might have better armor. Better think about that before hopping in and getting your chest turned to mesh.
HOW DOES IT WORK?
Well, this might be the part where some of you say "nope"
What I have done is leveled the guns out. Guns are guns. they SOMETIMES come in dope versions but for the most part the guns are the guns you get and you need to upgrade them if you want them to be great (making upgrading actually useful). One of my least favorite things about this game is that its basically a really nice looter shooter. It drives me insane. Found a gun you like? Well in a few hours its going to be completely useless because the enemies health is gonna be 50 points higher for no reason. I find a weapon I like and I want to keep it. I want to use that thing from front to back and beat the game with it. Not just toss it because the stats are off.
Another thing I have done is removed health with level up. That's right YOU GET 100 HEALTH. Period. The end. Unless you get cyberware or eat something you are going to have the same health the entire game…well thats certainly gonna make things hard isn't it?
I see complaints about combat being "too easy" and some peoples resolution for that is to just turn everyone into a bullet sponge. That is poor gameplay logic and lazy. "give them more health". No…EVEN THE PLAYING FIELD. Enemies should be dangerous. There should be no bullet sponges, including you.
HERE COME THE COMPLAINTS
"this is an RPG, if you dont like RPGs then don't play it" – youre dumb. stop defending poor game design.
"I dont think they seem bulletspongey" – i didnt ask what you thought. I shot a guy in the head 6 times with a shotgun and he didnt die. thats not realistic.
"i dont like this mod, it doesnt fit my playstyle" the simple answer to that is don't play it. This is for people who want to have a more challenging game, and also remove the need to empty two mags into the average crack addict. We all have different tastes and want different challenges, if the mod is not for you that is fine.
HOW TO INSTALL.
-BACKUP YOUR SAVES!
-Drop this folder into steamapps\common\Cyberpunk 2077\archive\pc\patch
-Start your game (and watch the entire intro video because its the best thing ever).
(NOTE – THIS ONLY WORKS ON THE VERY HARD DIFFICULTY)
WHATS IN THE FUTURE?
Hopefully as more powerful tools come out we can get things done from a different angle. I'd like to make it so animals and some other heavy hitters like militech and stuff are hard to kill because they have top notch gear or are super modded. stuff like that. Would love to add ricochet off of highly modded people too. More robust armor system and make upgrading more accessible. But right now this will do and really made my game more fun to play. Picking fights is now a real choice and i like that. I hope you do too 🙂
NOTE NOTE NOTE NOTE READ THIS NOTE NOTE NOTE
Be mindful, this is a beta. I have yet to run into any issues but this game is MASSIVE, and I am unsure if there are bigger implications down the line. Who knows, it may render some missions unplayable because of the need for high health. It might break some quests. SO FAR it seems fine to me and i am willing to release it in confidence. You can always uninstall and it seems to go back to normal. So give it a shot but be sure to back up your stuff just in case anything goes wrong.
If you have any (reasonable) suggestions drop them in the comments and ill see what i can do. for the most part this will be a mod I work on regularly as I play the game and will release new versions as I get them done. It will be to my own taste which is as realistic and fun as possible.
Thanks! Let me know what you think!