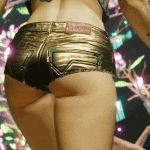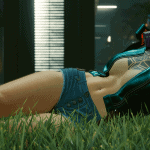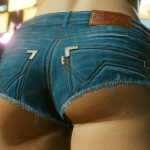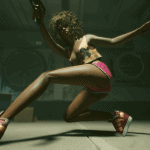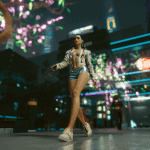 RNG-begone – All Hotpants
---
Sometimes all you need is butt. Add all kinds of hotpants into your inventory using the console command.
Tired of visiting the clothing vendors here and there to get the shorts that show off V's beautiful legs? Me too!
END BUTT DISCRIMINATION NOW!
Use this mod to add all the hotpants available in-game into your inventory.
REQUIREMENTS
Cyber Engine Tweaks mod so you can use the console in-game. Please install or update to the latest version
INSTALLATION
Extract hotpants.lua to "bin\x64\plugins\cyber_engine_tweaks\mods".
HOW TO USE
Launch the console in-game.
Type the following command: dofile "hotpants.lua" or dofile("hotpants.lua").
If it works, the console should say Added all hotpants into your inventory. Enjoy!
Check your inventory and you should see all hotpants available in-game are there in Common rarity.
You can use this mod to convert them to Legendary if you want.
UNINSTALLATION
Delete hotpants.lua.