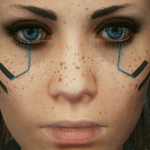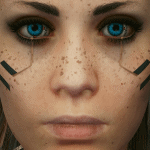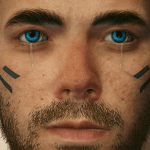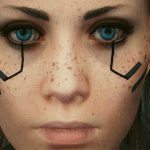 Rogue's Eyes and Cyberware Collection
---
This is Rogue's Eyes and Face Cyberware (not complexion) for Masculine and Feminine V.
Use only one eye texture at a time. Although it may work with custom colors mods (Not Tested).
Archive File goes wherever your Game folder is saved into the patch folder:
\Cyberpunk 2077\archive\pc\patch
if you don't have a patch folder just right click and create new folder and name it patch and put the file inside it.