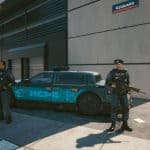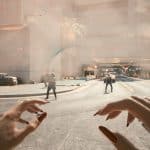 Stop NCPD attacks
---
Have you ever been attacked by NCPD out of the blue?
You just scout the city peacefully and all of sudden all the hell breaks lose with heavy police forces fiercely attacking you from everywhere around.
All the drones, city turrets even MaxTac!
Even if you're lucky to escape they keep chasing you and stage "no go" zones traps.
Can't complete a quest because of hostile police officers sticking in the quest zone calling reinforcements?
If this is the case this mod is for you.
What it does:
it calls off an attack and turns remaining police officers friendly if possible.
This also clears a no-go zone if you stumbled upon one.
What it doesn't do:
it does not grant you immunity and NCPD still keeps your felony record in its database so behave 😉
How to use it:
The mod requires CET: Cyber Engine Tweaks scripting platform.
The mod works fully automatic, just install it and you're done.
Install or update:
- download the zip archive and extract
- drop the extracted "bin" folder into "[your game provider install folder]\Cyberpunk 2077" folder. Allow to overwrite files if asked.
Uninstall:
- remove "[your game provider install folder]\Cyberpunk 2077\bin\x64\plugins\cyber_engine_tweaks\mods\stopNCPD" folder.