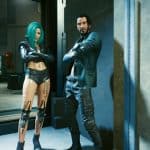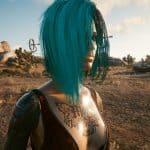 Streetkid V Preset feat. custom skin by Zosoab
---
DESCRIPTION:
Just a preset I made that I feel really captures the "street kid" vibe for the female V.
A cute, blue-haired punk who's out to make a name for herself as an edgerunner who gets sh!t done and looks good doing it.
She also doubles as a great way to showcase my Cyber-knees & legs mod.
This is the preset I used throughout all my testing, so to me, she's incomplete without that shiny gold cyberware.
INSTALLATION:
Download and install the requirement files labeled as "necessary" along with whatever requirements they list on their own pages.
Unzip the 7z folder and copy/paste the ARCHIVE file (the skin) in your mod folder (filepath\Cyberpunk 2077\archive\pc\mod)
then put the PRESET file somewhere around where your game files are saved (C:\Users\you\Saved Games\CD Projekt Red) and load it from the save editor's appearance menu. Remember to save your changes to the save file, otherwise your changes won't save! 😉
If you'd prefer to use your own skin, the optional file doesn't include the custom by Zosoab & is set to skin tone #01.
Note: the custom skin tone is set to #02 so it will NOT affect NPCs
UNINSTALLATION:
Remove the archive file from your mod folder and select a different preset in save editor.