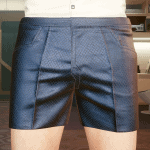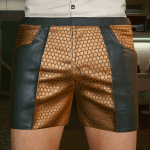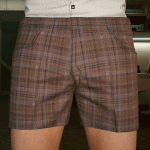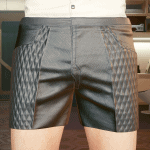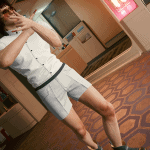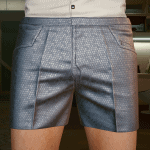 Suit Shorts for Male V
---
REPLACES:
ARMY STAR ANTI-CHAFING CARGO PANTS
CET command: Game.AddToInventory("Items.Pants_11_basic_01", 1)

INSTALLATION:
1. Choose one of the color variants from the downloaded archive (they all don't work at the same time, you can only use one file!)
2. Copypaste it into the game "mod" folder. If it doesn't exist, just create it in your "pc" folder.
Examples of the correct file paths (it may vary depending on where you installed the game, the most important part is "archive/pc/mod"):
GOG:
\GOGLibrary\Games\Cyberpunk 2077\archive\pc\mod
Steam:
\SteamLibrary\steamapps\common\Cyberpunk 2077\archive\pc\mod
EPIC:
\EpicLibrary\Cyberpunk 2077\archive\pc\mod
3. Launch the game and get the item it replaces. You can either buy it from a clothing vendor, or spawn it with Cyber Engine Tweaks console with the command I shared above.
HOW TO UNINSTALL:
Delete the file from the folder.