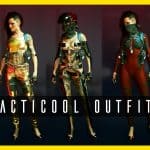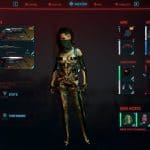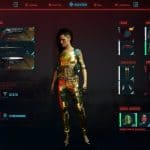 Tacticool Outfits
---
IMPORTANT
I have provided screenshots of inventory, for each of the possible outfit combinations,
refer those to get the look

Installation Instructions
1. Pick a variant (Netunner or FullQueen) DO NOT USE BOTH FILES AT ONCE
2. Extract the .rar into *:\GOG\Cyberpunk 2077\archive\pc\mod
3. Create the mod folder if you don't have one.