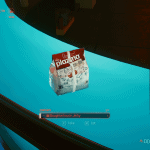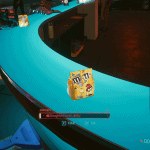 TEMPLATE – Small Lootable Bag Appearance Changer
---
This mod changes the appearance of all small lootable bags which can be found around Night City. It is enough for you to change one single .dds image in template folder, rebuild and pack, and you will get all lootable bags with look of your favorite candy (or whatever you're using as replacement image).
I wanted to change these boring shiny little bags and add something more funny, so I put one, in my country very popular, cookie/biscuit – file: plazma-lootable-bag.zip.
To make thing more interesting on global level, I made another one with another candy, which is global famous – file: m-n-m-lootable-bag.zip.
Rest is on you, cause there is 3rd file as well: TEMPLATE-with-instructions.zip. Here you can find folder structure, ready for rebuild and pack, together with guide.