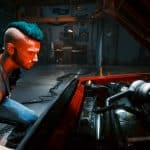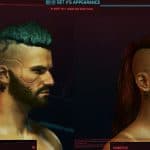 V Hairstyle – Ponytail Shaved (WIP)
---
Overview:
Replaces the Demo 08 Hairstyle (Sk8t or Die) with a ponytail style with shaved sides.
Compatible with color options in the Character Creator for V
Slot 16 for Males, Slot 15 for Females
Installation:
Vortex Compatible
Otherwise: place desired .archive files into the folder: Cyberpunk 2077\archive\pc\mod
Limitations/Caveats:
Will replace hair for any characters that use Demo 08 hair model with this style.
The current color options are the vanilla game variants.
Hair model still appears thin from certain angles.
Spent a lot of time in Blender getting it to this point, so I decided to release it as WIP for now.