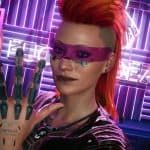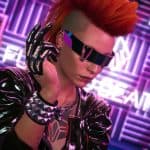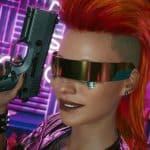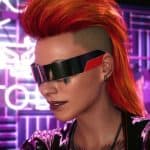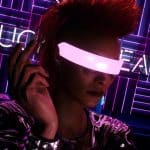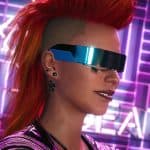 Visors for Female V – 14 Variations
---
Visors for Female V – 14 Variations
Replaces Fem V's "Visors" with NPC color variants.
Comes 14 different versions.
REQUIREMENTS
Cyber Engine Tweaks to add it manually if you don't have a Visor on your V:
https://www.cyberpunk2077mod.com/cyber-engine-tweaks/
FEATURES
NPC Visor variations for V:
– Violet (Chrome glass)
– Blue (Chrome glass)
– Red (Chrome glass)
– Transparent Pink
– Gold
– Transparent Green
– Transparent Violet
– Transparent Willow Green
– Hologram
– Glowing Pink
– All Pink
– All Blue
– All Green
– All Red
Check the "Images" section for the actual looks.
GENERAL
Unpack the .zip file and place the chosen archive into your "mod" folder:
\Cyberpunk 2077\archive\pc\mod\
Use this console command to get it:
Game.AddToInventory("Items.Visor_01_basic_01", 1)
All files are standalone ones, install and use only one!
The Visor is adjusted to fit V's head as best as possible.
KNOWN ISSUES
There may be specific (extreme) nose / ear variations where it could clip – tests on my 3 Fem Vs were all good.