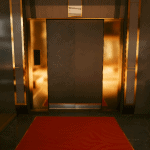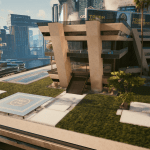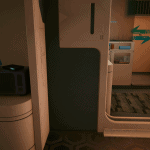 V's Mansion Gateway
---
This mod adds teleport gateways between V's apartment and V's mansion.
If you don't want any potential game spoilers, please don't install this mod!
I suggest you complete the game at least once with one of the endings that ends up in the mansion first. No surprises then.
This mod will add a teleport gateway in V's apartment and also add a return teleport in V's mansion.
It will allow you to walk, with a short load screen, between the two locations at will without the need to do lengthy jump, climb and leaping exercises or a clipping/flying mod.
I have included screenshots of where there teleport gateways are in each location. The sense distance is quite small (100mm in-game). It is not difficult to hit each of them if you wall straight ahead into the wall/elevator door from were the screen shots were taken.
There is a in-game 10 second cooldown after a teleport to help prevent teleport loops if you inadvertently back into a teleport gateway.
The Cyber Engine Tweaks mod is required for this mod to work.
Installation:
Unzip to your main Cyberpunk 2077 game folder.
This will install the mod script in the Cyber Engine Tweaks mods folder.
Uninstallation:
Remove the VsMansionGateway folder from bin\x64\plugins\cyber_engine_tweaks\mods in the main Cyberpunk 2077 folder.