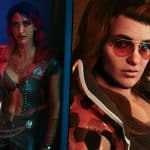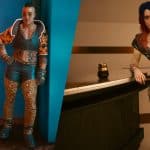 Alternates – Custom Joy Toys
---
A selection of customized Joy Toys (predominantly Rhino and unique models that were unused from the game assets).
Unlike my NPC Replacers and JoyToy Swaps, the purview of this mod is to create FULLY functional swaps with CUSTOM/UNUSED assets. This is a new system of creating the JoyToys, so I'm separating it from that mod, for easier organization.
Installation:
Vortex Compatible
Otherwise: place desired .archive files into the folder: Cyberpunk 2077\archive\pc\mod
There is a synthesized voice replacer for the male Joytoys included, where appropriate.
I was unable to find the voice files during the JT Scenes, so it's only for the street dialogue.
Mod Compatibility:
For Rhino: I suggest using Rhino cleans up nice to have better complexion.
No need for AMM swaps This mod should be stand-alone.
Of course, other mods that alter the Joy Toys will conflict.
Mod Compatibility/Limitations:
Females swapped into the male JTs (and vice versa) will have slightly stretched proportions, mainly at the shoulders.
This mod was mainly done to create Rhino Joy Toys. Other Rhino Projects are available at All Rhino All the Time
Males cannot be swapped onto the female models without severely crushing the shoulders, though it's less noticeable on certain models. Rhino works just fine with the male models, but she absolutely incompatible with the female models.
REQUESTS:
The purpose of this mod is NOT to simply swap base NPCs for JTs (eg: Panam/River/etc)
I may update my old mod page for the basic swaps, but a lot of folks have already done that, so I won't repeat their work.
AMM can accomplish basic swaps much better and faster than I can.
I honestly won't be able to take many requests, due to the limitations in the game and my own time/abilities.
As such, updates to this mod will also be sporadic, at best