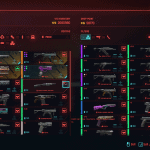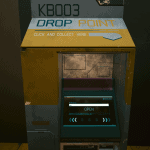 Block vendor access on pause requested fix
---
Fixes trading glitch by blocking vendor access when pause menu is requested.
Verified with drop-boxes, should work with other in-game vendors (please let me know in comments if all vendors work as expected).
BTW: Since patch 1.20 crafting Ashura rifle gives enough eddies without exploiting the drop-box and ripperdoc bugs.
Dependencies: redscript mod
Installation: extract archive to game folder.
How it works: Modifies MenuScenario_Idle class functions to register pause menu opening and closing requests. Based on the pause menu state it blocks access to vendor in function FullscreenVendorGameController.OnInitialize()
Result: Vendor access is blocked when pause menu was requested (vendor view is auto closed, and even if it opens because of delayed events handling it shows no items to buy or sell).
Why fixing a glitch / bug with mod?
I'd rather help fixing those small bugs that can be corrected with script mod than complain about the game quality.
I hope we will see DLCs and game expansions rather sooner than later when more of those glitches are fixed faster.
Learning how those scripts and game mechanics work so I can create a bigger mod later on.
As a token of gratitude for this awesome game – thank you CDPR team!
I like this game and don't mind the early access release with some rough
edges that are being polished based on player community feedback (agile development already started and modding is one of feedback loops).
Kudos:
CD Projekt RED team – thanks for awesome game and for supporting mods.
Jac3km4 – thanks for the redscript mod
AdamSmasher – thanks for the scripts sources