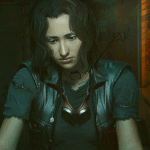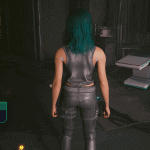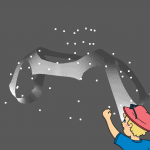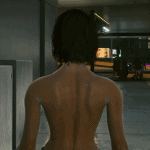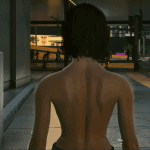 Clipping Gray Mesh Remover
---
Overrides/remove the ugly gray mesh that could be seen clipping through your character in photomode and especially visible in third person perspective whilst using the third person mod. Does not replace any files.
This mod deletes the gray mesh that's supposed to fix the seam issue with the neck/shoulders but many dislike. This mod is mainly for JB – TPP MOD WIP third person users as it's really the most apparent there, but I've also heard people were experiencing clipping issues with it in photomode. This mod fixes the issue for both male and female characters
NOTE: Using this mod will not fix the seam issue that the mesh aimed to "fix" in the first place, so expect some tiny invisible lines from certain angles most visible whilst looking down on the shoulders in third person. The seams are difficult to notice when wearing most shirts though. ALSO NOTE: DO NOT PUT THE basegame_4_gamedata.archive INTO YOUR Cyberpunk 2077\archive\pc\content and replace the basegame_4_gamedata.archive in there that contains important models and textures for the entire game and shouldn't be overridden. This should only be in Cyberpunk 2077\archive\pc\patch.
Installation:
Unzip
Find your Cyberpunk 2077 folder
Drop the new archive folder with existing archive folder (nothing should be overwritten here)
Play game
Uninstallation:
Go to Cyberpunk 2077 directory
Go to Cyberpunk 2077\archive\pc\patch
Delete the patch folder or alternatively delete basegame_4_gamedata.archive file (make sure it's not some how the 7.9gb one please)