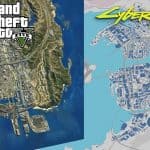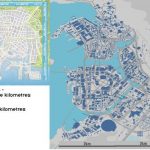 Cyberpunk 2077 map size compares to that of GTA V
---
It seems that Cyberpunk 2077's Night City could be up to two times bigger than GTA V's largest city Los Santos. The latest calculation shows that Night City spans at around 24 square kilometres.
There's no doubt that Cyberpunk 2077's open-world will be absolutely massive with tons of locations to explore and building to climb to enjoy the view. However, some players are concerned that the map won't be big enough since Cyberpunk 2077 is all about vertically, higher megastructures and deep dark alleys.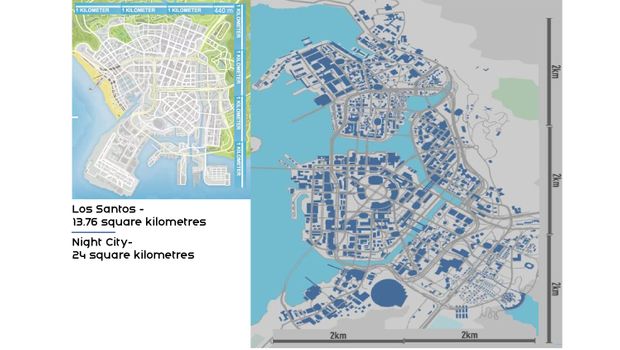 When compared to other popular and vast open worlds, Cyberpunk 2077's map does look smaller but that's still not a cause for concern. For example, as you can see in this comparison between GTA V and Cyberpunk 2077 cities , Night City is almost double the size of Los Santos, spaning at 24 square kilometres, while the recreation of Los Angeles is around 13.76 square kilometres.
However, Los Santos is just one bigger part of the gigantic open world in GTA V but Cyberpunk 2077 also has its own "Sandy Shores" named Wastelands. In terms of sheer size, we would say that GTA V open world is still bigger but Cyberpunk 2077's megastructures, which are like a separate ecosystem should compensate for the smaller horizontal size.