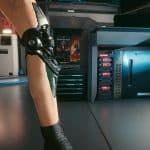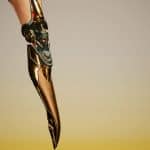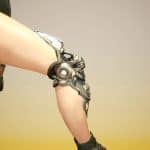 Kitsch knees and cyberlegs with Spawn0 high-heel body
---
Description:
With the heavy assistance of Zosoab, and using the body for Spawn0's Better Clothes mod, the calves and lower thighs were molded to fit the cyberknees, allowing for them to be used with the high-heel body made by Spawn0.
That in and of itself is a "best of both worlds" scenario, but it wasn't enough. This mod, as the name states, also seamlessly provides the kitsch cyber legs, allowing the player to switch between the 'ganic legs to the kitsch legs instantly by simply removing their shoes or by using Invis Armor.
Currently only the smooth version of the cyberlegs is available, albeit in silver, gold, and Maelstrom hues, however the spiked variants of the kitsch legs will soon be available for download as well, all while still being fully integrated like the smooth.
INSTALLATION:
Download only ONE of the main files, unzip the 7z file, and place the desired archive file in your mod folder. (filepath\Cyberpunk 2077\archive\pc\mod)
UNSTALLATION:
Remove the .archive file from your mod folder
Future plans:
Further mesh edits to correct tiny incidents of clipping between the skin & the knee's inner chassis
Adding the spiked versions
Adding versions with plastic skin for the body
Adding more colors for all versions
MAYBE creating a version for the male player character.