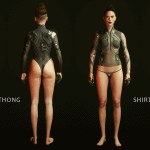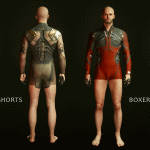 Legless Netrunners
---
This is a collection of edited models that will replace all Netrunner suits using this model. There are male and female versions that can be used separately.
Only one male and/or one female version should be installed at the same time.
BUG: Netrunner Shirt for males will make your character a Ken doll while wearing the Netrunner and nothing on their bottom half.
Installation:
Use Vortex mod manager, or place the .archive files in the Cyberpunk 2077\archive\pc\patch folder.
To uninstall, go to your Cyberpunk 2077\archive\pc\patch folder and remove files starting with "basegame_aa_Netrunner".
Credits:
rfuzzo – CP77 Tools.
alphaZomega – Plugin for Noesis.