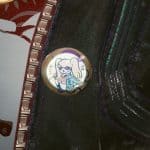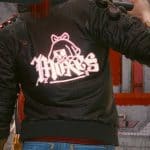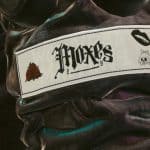 Mox Crystaljock Bomber
---
Changes the Rocker's Heart Crystaljock Bomber Jacket's appearance, adding Custom Mox/Lizzie decals.
The mox has to stick together, and be there for eachother, so show everyone who you stand with by wearing this custom jacket. It is based on the Rocker's Heart Crystaljock Bomber jacket, and changes the Textures for the Pin on the front, makes it load the decal on the back (Default is the Samurai logo) and changes said decal to a Lizzie's logo. Custom patch on the left arm too.
Since this mod replaces the "Decal" texture, this will also apply to Johnny's Samurai Jacket, and currently there is no way around this (But it leaves you with two options: either use the glossy red and black Rocker's Heart, or use the leather-y Johnny's jacket). Unfortunately the added Decals are *slightly* transparent, which can make them look weird up-close if you pay attention (Shown in pictures). Currently i do not have solution to this.
To install:
Go to your game install folder, navigate to \Cyberpunk 2077\archive\pc\patch\ and paste the .archive file. Will conflict with any mod that alters the Crystaljock Bomber jacket's appearance.
Default game location for steam is C:\program files (x86)\steam\steamapps\common\Cyberpunk 2077\